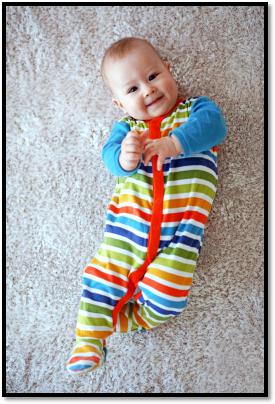 While their tiny clothes and tiny toys might tempt even the most stoic among us, you can't deny that baby products are very expensive— especially if you go for the renowned brands that have been dominating the industry for so long.
Thankfully though, with companies like Genio Baby, parents have the chance to buy affordable baby products online without worrying about their budget.
However, many first-time parents are a bit clueless when it comes to shopping for their precious bundles of joy, we decided to clear out some of their most common confusions through this blog!
Q.1: How big is the list for baby essentials?
Don't fall for those 100-item baby essentials lists online. Instead, make your own. Ask other parents about the stuff that they needed and make two lists, want and need. Leave the want list for later but buy everything on the need list. Your need list should typically contain the following items:
Onesies – one to six
Sleep suits – three to four
Hats – two to three
Socks – a few pairs
Wipes – reusable or hypoallergenic disposable
Cloth diapers– several packs of six (they're affordable than disposable diapers)
Blankets – two to three (preferably Sherpa fleece)
Q.2: Which size should I get?
Rule of thumb; always buy one size bigger than what you think you'll need. Babies grow quickly, so rather than buying new onesies every month, buy their clothes in different sizes. Keep those clothes in their original wrapping and return or sell those which you don't end up using.
Q.3: Should I wash the clothes I buy?
Yes. Even if the clothes are properly packed, it's much better to wash them with gentle detergent so there's no risk of germs or infections. Your baby's skin is very sensitive; anything that comes in contact with it might cause an allergic reaction. Wash all clothes in hot water and be sure to use a detergent that does not have dyes or fragrances.
Q.4: Do I really need to dress my baby in many layers?
Not really. Unless you're going outside, it's much better to dress your little one in simple, practical and comfortable clothes that are easy to pull on and take off. You don't have any limits with colors or styles, but keep the fancy add-ons and accessories to a minimum.
Q.5: Can I buy baby clothes online instead of at the store?
Clothes in physical stores tend to be a lot more expensive. Find a reliable store that sells affordable baby products online and use their discounts and deals. Companies like Genio Baby offer discounts if you sign up for their newsletter, so you can take advantage of that!
Want to Know More?
As the parent, it's your responsibility to buy the best quality products for your newborn. With the answers we've provided above, we hope you have the information you need to make the best shopping decisions for your little one's needs!