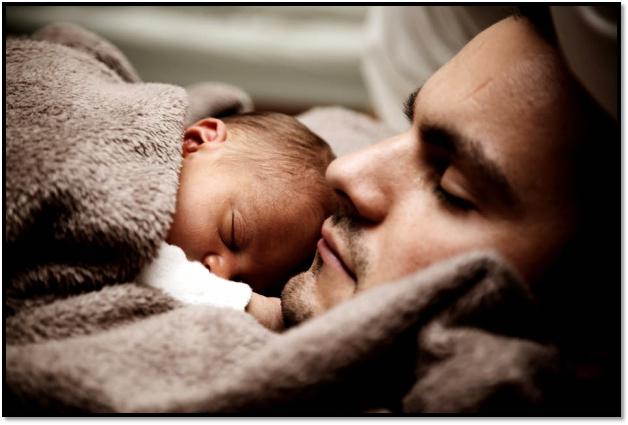 Soft, durable and ecologically friendly – not to mention affordable, the fleece blanket has been a favorite amongst gift givers searching for the best baby gift in the bunch. Now, you might think it's an overstatement to say that it's time we had a better baby gift to give, but it's true.
Parents are no longer satisfied with stuffed toys, baby clothes and baby care equipment, mainly because they've already bought all that themselves. For a gift, they want something that's practical but useful, something that won't languish in the corner of the closet.
What Makes a Fleece Blanket the Perfect Gift?
We've already mentioned what makes fleece blankets so wonderful, but let's dive into the details a bit.
Made from fleece, these blankets are strong and durable so you can forget about buying more blankets. Tough and resistant, you can simply throw in your blanket in the washer and dryer without worrying about the fabric flaking off.
Also, because the fabric is so pliable, you can also just stuff it in your diaper bag, drape it on a seat or hang it over the door when it's not in use and the blanket will still retain its shape and quality.
Fleece blankets are also naturally hypoallergenic, so it shouldn't be a problem if your baby has sensitive skin. The fabric is quite soft so there's no fear of scratches or marks. In fact, there are many baby clothes that are made of fleece so clearly, it's a baby-friendly fabric.
Fleece is also quite warm so you can use it in colder climates as well. It'll just need to be used with other blankets though, but that's where your other baby gifts will come in handy.
What to Know When Buying Fleece Blankets
Now that you know what makes fleece blankets such a great gift, here's some info on buying that perfect present. Below are some factors you need to keep in mind so you get the best blanket possible:
Functionality – There are numerous types of fleece blankets available so be sure to know your product before you hit Buy Sherpa baby blankets that are big enough to swaddle the little one in and do so from a reliable company like Genio Baby so you don't get fleeced.
Size – Typically, a baby blanket should be a perfect 30x40 square. Although swaddling blankets are bigger, this size blanket is usually more than enough, even if you use it as bedding for your baby's bed.
Weight –Fleece blankets are available in three types; medium weight, hundredweight and micro fleece. Whichever blanket you buy, you can be assured that it would still be warm enough and lightweight to carry around.
So now that you know about baby Sherpa fleece blankets, go ahead and buy one from our store. We offer quality baby products for the best price!